Version of 7-Nov-23. Click here to see the performers from 2023 and the programme.
Callers / Leaders
Andrew Swaine
Andrew has been dancing since he was little — and he's very tall now! He's possibly the only caller who is well-respected in Ceilidh, Contra and Playford circles alike. He has done considerable research into the early Playford dances. He also plays piano accordion, writes dance tunes (mostly in the French style) and dances with Gog Magog Molly, going back to his days as a student in Cambridge. He now lives in Sheffield with his wife Daisy Black, also an experienced caller. This year he will be leading the workshop to decide the winner of the dance-writing competition. He will also teach some interesting French dancing.

Website: andrewswaine.uk
Brian Stanton
Brian started dancing and calling at barn dances and ceilidhs in his teens and came to folk dancing via ballroom dancing. He has called at various national venues including Halsway Manor and Eastbourne and Chippenham Festivals. He is also chairman of the excellent Mercian Folk Callers' Forum.
He enjoys Playford, modern English and American styles of dance and, as a caller, likes to share his enthusiasm with fellow dancers and to help them to get the most from a dance by encouraging them to think of the two big Ts — Timing and Technique.
Burt Hunter
Burt Hunter has been an avid folk dancer since joining Exeter University Folk Dance Society. He later started the Moorcock Ceilidh Band and has also called for other local bands including Whapweasel, a Hexham Morris spin-off. He has been dancing with the latter for over 30 years, principally doing Cotswold with a bit of Welsh Border and a bit of rapper and longsword. He is a member of Durham English Folk Dance Group and Colin Wallace's Hexham Folk Dance Group. He will lead a maypole dancing event at May Heydays this year.
Charlie Turner
Charlie Turner has been dancing around and telling people what to do for as long as she can remember! Now she channels that into helping dancers find their groove, with clear, friendly teaching and satisfying dance selections. She emphasises connection, fun, flow and inclusivity in dance. You may have previously danced to her calling at festivals and weekends such as Sidmouth, Shrewsbury, Halsway and IVFDF and dances in San Francisco, London and Paris. She is a regular at The Round, and a founder of Cambridge's gender-free contra dance series, Contrabridge.
Charlotte Rich-Griffin
Daisy Black
Daisy is a caller based in Sheffield, where she runs the popular dance and music session, Playford in the Pub. She calls for ceilidhs, and tends to mix older dances with more modern ones. She particularly enjoys making seventeenth century dances lively and accessible for new and more experienced dancers. When not calling, Daisy is a storyteller and a lecturer in medieval performance at the University of Wolverhampton. Her programmes are energetic, dynamic and somewhat silly.
She is married to Andrew Swaine, another well-known caller.
Website: daisyblack.uk
Frances Richardson
Frances is well versed in English, American and Scottish dance styles. She started dancing in her teens with a University group that specialised in English country dance. She has been calling for over twenty years, with regular bookings at most of the major festivals, dance weekends and Saturday night events, which include American squares and contras. She came to Scottish dancing a little later, completing her RSCDS Teaching Certificate over ten years ago, since when she splits her dancing and teaching time fairly equally between the two genres.
Jeannie Byron-Williams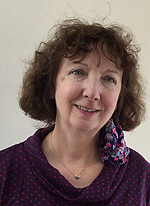 Jeannie has been dancing, in one form or another, since the age of 4, and started calling for folk dancing 20 years ago. She calls for clubs, Saturday dances, festivals and weekends of dance, and particularly enjoys calling for Playford balls and workshops.
It's important to Jeannie that dancers remember that dancing is "Music Made Visible" but, above all, that it should be fun and flirtatious.
Kathryn & David Wright
Kathryn and David — "The Wrights of Lichfield" in Gary Roodman's dance — have been dancing together for over 50 years. They enjoy both dancing and calling and have a wide repertoire from Playford to American Squares and Contras. They have composed several dances that have achieved widespread popularity both at home and abroad and enjoy sharing their love of dancing with others. They particularly like encouraging good dance technique and enjoy making so-called "difficult" dances accessible.
They will again be running callers' workshops in 2024.
Keith Wood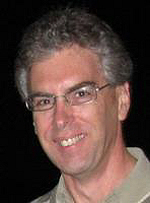 Keith Wood has been calling dances for several years, usually in Contra and English Country styles, at regular dance workshops in Sydney, Australia. He also composes dances in these styles and in Australian and Scottish Country styles and has published four books of his dances so far. His dances have won dance-writing competitions within Australia. His dance, Cherry Season, came second in the 2023 May Heydays dance writing competition. He also dabbles with computers and has made animations of many dances available.
Lynne Render
Lynne Render is a dancer and caller from Loughborough in Leicestershire. She is a regular caller at local clubs and also calls for dances, ceilidhs and workshops at clubs and festivals throughout the country.
Lynne calls for dancers of all abilities and has worked with many well-known bands. She has called at Sidmouth, Chippenham, Eastbourne, Whitby, Lichfield and Bromyard festivals, at Casterton. Southam and other dance weekends and is a regular caller for The London Barndance Company at Cecil Sharp House and the Alcester contra series. She also used to call at the Peeping Tom ceilidhs.
Lynne likes to call a mixture of American and English dances and is always on the lookout for interesting nicely-flowing dances to add to her repertoire. She firmly believes that a clear explanation will enable the less-experienced dancer to enjoy a good dance. During the Covid pandemic she began writing dances suitable for people dancing in their own homes as part of online (Zoom) events. Although this will never be a substitute for real dancing, the dances she wrote were well received and hopefully gave people enjoyment at the time!
Lynne enjoys a wide range of dancing herself through social dance and ceilidhs and still loves to watch Appalachian clogging although no longer joining in!
Maureen Knight
Maureen Knight and her husband Graham were two of the organisers of Eastbourne International Folk Dance Festival before Mecki and her team took over and moved Eastbourne to Evesham, and she can't seem to keep away.
She was with us in 2022 and 2023 and she'll be back again in 2024, encouraging less experienced musicians to join her for a couple of non-threatening music sessions.
Paula Evans
Paula is a professional singer, vocal coach and choir leader working with all age groups in many different contexts. She sings with newly-formed vocal septet The Sisters of Sound, Excelsa Voces and as a soloist.
Working with Natural Voice and Alexander Technique principles, Paula is passionate about encouraging whole body singing and breathing to promote good physical and mental health and wellbeing. She is continuing to develop her GP- and Hospital-funded 'Sing for Health' sessions across Worcester.
Website: paulaevansvoice.com
Rhodri Davies
Rhodri Davies first started dancing and calling while at university in the 1980s. Since then he has called regularly at the major UK dance festivals with forays to the US and Europe. He particularly enjoys the flow of contras, the spontaneity of squares and the energy of recent interpretations of Playford. You will find elements of all of these and more in his workshops and mixed programme dances.
Rhodri is keen to see folk arts handed on to new generations and enjoyed by them: he has appeared at the InterVarsity Folk Dance Festival (IVFDF) 27 times and is now operations director with NYFTE (the National Youth Folklore Troupe of England).
Facebook: www.facebook.com/RhodriDaviesCaller or @RhodriDaviesCaller
Susan de Guardiola
Susan teaches workshops on historical social dance forms and on dance reconstruction. She lectures about various aspects of dance history and leads balls. She leads a wide variety of group and couple dances, from the 16th century to the early 20th century, with a few odd dabblings up to the present day as well.
She's probably most famous internationally for her knowledge of English "Regency".
Trevor Monson
Trevor started calling in the late 80's and has now called/taught at many of the major dance and folk festivals around the UK, as well as some in America and Canada, and also calls at many club nights. He has a broad repertoire ranging from Playford through to modern Playford-style dances (having written some himself) and can also include American squares and contra dances in his programmes.
Will Mentor
Will Mentor is a contra and square dance caller from northern Vermont known for his clear teaching, upbeat wit, and relaxed stage presence. He loves to choreograph evenings with a variety of dances and tempos that at times surprise and always delight. All the while, keeping intact his guiding principle as a caller: "It's about the dancers!" Will called at Sidmouth in 2023, and dancers were delighted by his choice of dances and the care he took in teaching in a way that was accessible to all, whether experienced or not.
Musicians
Contrasaurus
Contrasaurus (Benjamin Rowe — fiddle, Alan Brunier — accordion, Adam Rich-Griffin — guitar, David Ledsam — double bass) play an exciting range of energetic and dino-soaring tunes for American contra dancing. They enjoy playing fresh and exciting tunes for contra dances, workshops, folk dance clubs and festivals throughout England. Not technically dinosaurs.
Website: www.contrasaurus.com
Emily Bowden & Simon Dumpleton
Emily Bowden and Simon Dumpleton make up two-thirds of the Anglo-Belgian Balfolk trio 'Emily & The Simons'. Emily's fiddle playing is sublime and the melodies soar over driving foot-tapping rhythms and chords from Simon's accordion. Much of their repertoire is adapted from the trio's set with the duo formation allowing them to include additional material not heard at the trio gigs. Expect mazurkas, Scottishes, waltzes, bourrées and more.
Eclectic Regency
Julia and Tom Barnes (Flute/Recorder and Keyboards/Accordion) have been playing together for Folk Dancing for over 20 years and have performed in England, New Zealand, Australia, Japan and one or two other places! They play various styles including: English, Regency, Playford and Contra.
As Eclectic Regency, they aim to provide both authentic sounds and — when required — slightly more off-the-wall takes on traditional and modern folk music.
Mollie and Dave
Mollie Koenigsberger (fiddle in various bands) and Dave Yeomans (accordion in Deo Volente) are two experienced musicians teaming up again having previously performed together at Sidmouth Folk Festival 2019 and 2022, and Llanishen Folk Dance weekend 2021.
Keeping Thyme
Julia Day, Shane Day and Tina Brown were part of the legendary "Wild Thyme", and have been playing as "Keeping Thyme" since 2000. They provide good, danceable music with energy or a gentle touch as required, in many styles, and will still be smiling at the end of the festival.
Lighthouse
Audrey Jaber (Knuth): fiddle, Stuart Kenney: bass, banjo, Alex Cumming: piano/accordion
You know Audrey is performing if the room is buzzing at a higher level. Her fiddling, featured in bands including The Free Raisins, The Gaslight Tinkers, and Wake Up Robin, has electrified dance halls across the US and Europe. Stuart is one of the most in-demand upright players on the contra circuit. His flexibility and personality allow him to play with many successful dance bands, including the Stringrays and Wild Asparagus. Alex is a traditional accordionist, pianist, singer and dance caller, hailing from Somerset, now living in Brattleboro, Vermont. He performs songs and tunes from around the United Kingdom and America with a great depth of knowledge of the tradition. Alex has made his mark on the folk scene with his rhythmic danceable accordion style, his strong voice and his fun and engaging stage presence.
Here are two clips showing Audrey and Alex playing together: www.youtube.com/watch?v=NXlH8JEN6vI and youtu.be/faGcUC69AZk . And the following link shows Audrey, Stuart and Max playing at Alcester Contra in 2022, with Will Mentor calling: www.youtube.com/watch?v=fNOE4W_kMGY . Unfortunately, Max can't make it to May Heydays in 2024.
Momentum
Momentum are Thomas Bending, Ali Ellacott, Bill Keys and Meg Winters playing English music for traditional and country dances. Whether playing our extensive repertoire of classic tunes or exploring something different we look forward to playing for you. We want to accompany you every step of the way and send you home happy!
Website: MomentumBand.co.uk
Email: You must enable JavaScript to see this email address.
International
Amira
Amira has taught Middle Eastern dance plus Indian dance styles for over 15 years and regularly performs at local events. She runs classes in Redditch and online too. In 2024 she will be teaching dances from Egypt as well as Indian dances.
Faren
Faren are Chris Edmunds, Dave Eggs and Maya Buckley. They enjoy playing the eclectic mix of music offered by the International dance scene, and in addition to accordion, clarinet and percussion like to spice up their performances with other instruments for added flavour. You may find yourself dancing to the sound of a Bulgarian shepherd's flute (kaval) or be transported eastwards by the distinctive sound of the oud or the powerful rhythms of the davul. Above all, Faren love the interaction between musicians and dancers: a two-way exchange of energies that adds an extra dimension.
Karen Michaelsen
Karen Michaelsen has been teaching international folk/circle dance since 1997 and specialises in dances from Eastern Europe. She has studied with many native teachers and attended dance seminars in Greece, Bulgaria and Albania since 2004. In 2006, she received an Arts Council of Great Britain grant and a Lisa Ullman travelling scholarship award to study traditional dance in Bulgaria. Karen teaches weekly classes in York and leads workshops throughout the UK. Recently, Karen was interviewed for the Radio 4 programme "In the Loop" which explored the significance of circles in our lives. She has developed a reputation for a clear and accessible teaching style. Her love of music, rhythm and movement complements her enjoyment of working with groups to foster an atmosphere that is both thoughtful and fun.
Karin Bellaart
Karin Bellaart has been a teacher of ballet and international folklore since 1974, teaching amateurs and professionals in many ways. She has taught in England many times — International Folk Camp 1978, Great Alne Weekends, Eastbourne Festival 1986 and 1987, SIFD Summer School 1989 and 2015 — and has performed with Hupsakee and Paloina during festivals in Chippenham, Newcastle and Sidmouth.

Steve Earwicker
Steve is a member of The Wareham Whalers Shanty Crew who are well known at festivals in this country and in Brittany for their authentic singing of Sea Shanties as they would have been used for work abord ship. Steve also teaches French dance at festivals and helps run EuroBal Wessex. He was also musical director for 11 years of the Purbeck Village Quire a West Gallery Quire.
Ygra
Ygra: Balkan Folk dance experience
Ygra brings the lively spirit of Balkan folk dance to London's folk dance scene. With their captivating live performances, immersive dance workshops, and vibrant events they call "Balkan ceilidhs", the band unveils the captivating beauty of traditional Balkan melodies and dances. From acclaimed venues like Jamboree and Rich Mix to festivals like Wilderness and IVFDF, Ygra's energetic music and expert dance instruction create an unforgettable experience. Embrace the joy of Balkan folk traditions as Ygra bridges cultures and celebrates community in the heart of London.
Display Teams
Sound
The Sound Collective
Sound Engineers and Sound Systems will be provided for all live music by the Folk Dance Sound Collective (FDSC). This is an informal collective of folk dance musicians who are keen to give dancers the best kind of sound experience. They differ from the usual sound engineers at large events because they really understand the dynamics of a dance. You need to hear the caller clearly, but the band and their music should lead you in your dance.
---